How to Create the Perfect Exterior for Your New Modular Home
Sep 25
While interior design often gets much of the focus, it's the exterior that gives your home character and allows you to truly showcase your style to the world.
Whether modern, contemporary or traditional, your exterior should sit well in the surrounding environment, connect with your interior style and provide your home with street appeal that makes you smile when you pull in the driveway.
The shape and angles of your chosen design provide the starting point, while the façade, cladding and colour are all important elements that allow you to add your own flavour to make your home truly yours. 
So how do you bring it all together? In this article, we share some top tips to help you create the perfect exterior for your new modular home.
Choosing the right façade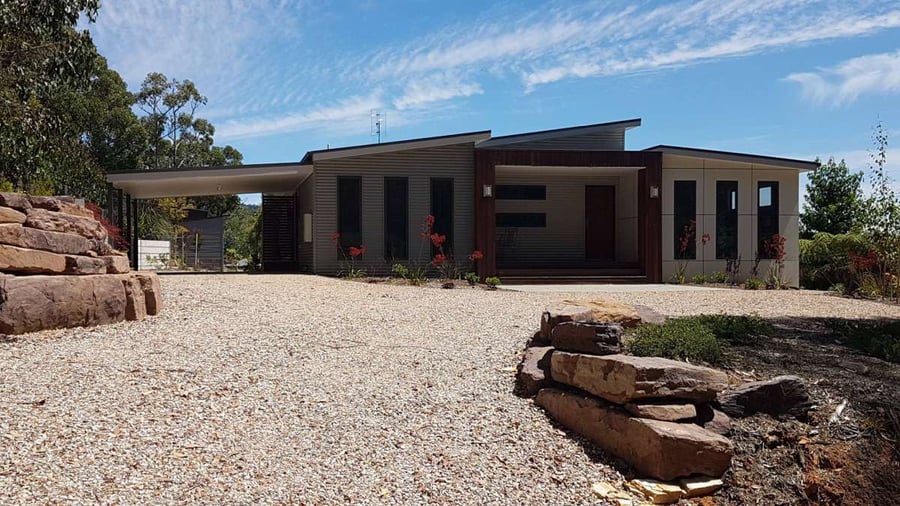 As the 'face' of your design, your façade really sets the tone and gives your home its distinct personality. With our pre-designed homes, we'll include one, two or sometimes three suggested façade options within the standard pricing, but you are more than welcome to mix and match to find the right fit.
Our range of façades currently includes seven styles, from the sleek lines and high ceilings of the cubehaus, to the iconic and ever-popular split-skillion. For homes with a verandah, the gable range adds a distinct Australian feel, while our modern gable and modern split-skillion options look fantastic in any location, from the coast and the bush, to the suburbs. 
Selecting the best cladding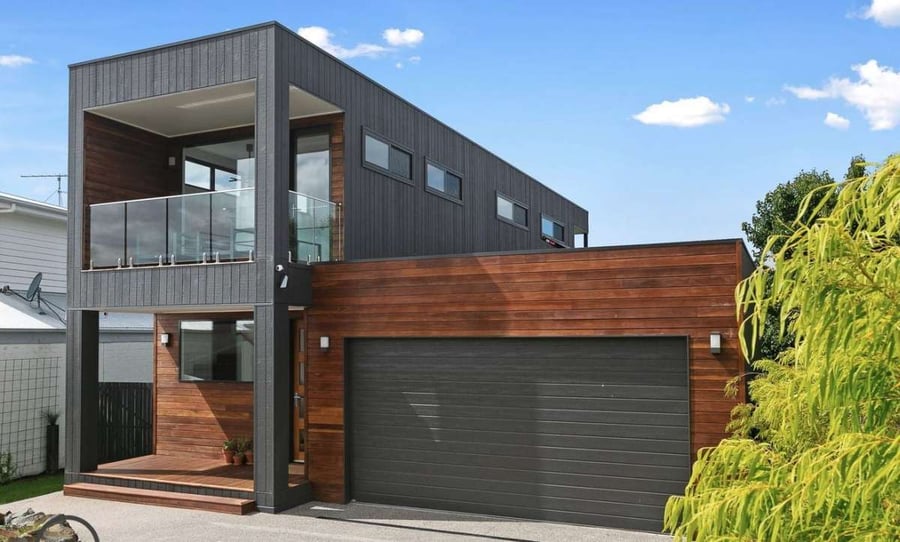 While visual appeal is important, your cladding also needs to be made of the right material to provide a long-lasting finish and keep maintenance down. If your home is situated in a bushfire-prone area, you'll also need to make sure your cladding meets any BAL requirements, and our team can recommend a stylish and practical choice that will tick all these boxes.
Another key consideration here is how you'll use your chosen cladding to add visual appeal. Popular options include a mixture of cladding laid vertically and horizontally (as seen above) or adding in a different style of cladding (e.g. natural timber combined with Colorbond) to create a contrasting effect. Check out our recent projects and talk to our design team to learn about the possibilities and be inspired.
Finding the ideal colours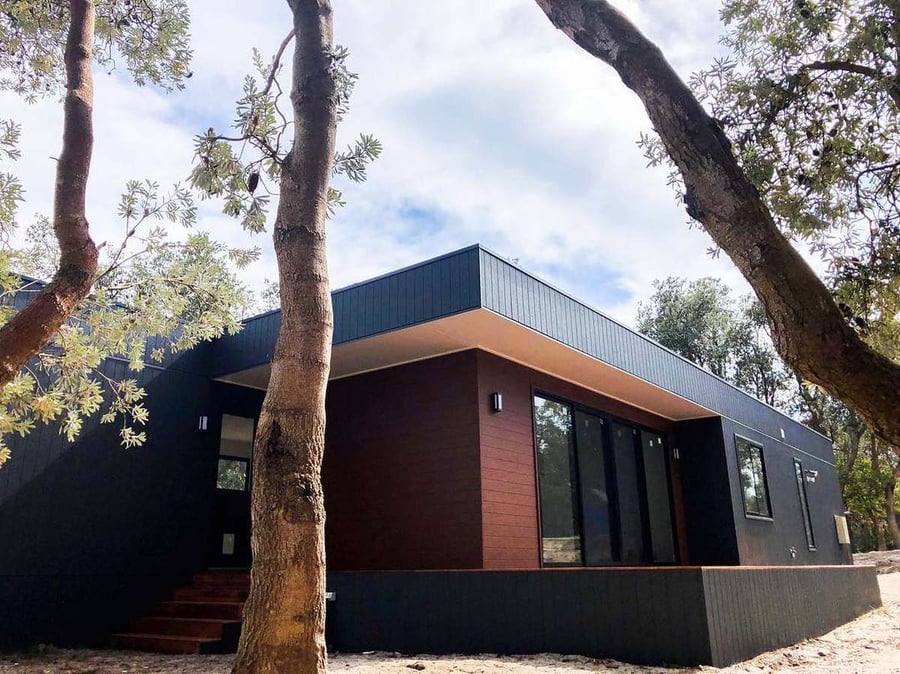 If there is one aspect of design that can be overwhelming, it's colour selection. With a seemingly endless array of choices, narrowing it down is tough. For the amateur home designer, matching the right tones to create the right look and feel is also really hard. Thankfully, with the help of an experienced and trained eye, it's easy to tie your colours together and create a stunning finish that you'll love. 
On a basic level, it can be broken down to three colours: a dominant shade, accent colour (for doors) and a trim colour (for window frames, door frames and gutters). Our colour consultant will guide you through the options and show you popular combinations to help you visualise the end result and find your favourite.
The perfect exterior is within reach
While it's relatively easy to update your interior as trends come and go, changing your exterior requires significantly more time and expense. By comparing your options and seeking expert advice to guide your final decision, your façade, cladding and colour scheme can be the perfect match for your taste, style and surroundings, and bring you much happiness for many years to come.
If you have a question about our design options, or are ready to discuss your own project ideas, get in touch with our team, post a comment below or submit an online enquiry and we'll get back to you soon!